This summer, learn to take care of yourself!
Posted by Ana Maria Lajusticia USA on
We are sure that days at the beach or in the pool are already part of your routine and, although it is a most appealing plan, it also carries some risks to take into account.
Because we want you to continue taking care of yourself against the high temperatures, the sun and the excesses that usually occur at this time of year, don't stop reading this article! In this way, you will arrive in September with a radiant appearance and batteries charged with energy!
Learn to take care of yourself this summer and face it in the healthiest way!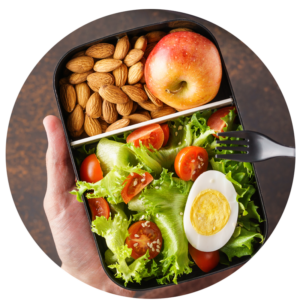 Tips for a healthy summer:
Before leaving home, prepare your healthy tupper: Most beach bars offer customers processed snacks, ice creams, hamburgers, soft drinks... so it will be difficult for you to find healthy options on the beach or pool without good planning. An example of a correct intake would be to take a sandwich, a wrap, vegetables and lean protein. Do not forget the chopped fruit, dried fruit or the wide variety of salads that you can use, such as: escarole and quinoa; lentil cold; fresh cheese, cherries, chickpeas and raisins; mozzarella, turkey breast and pineapple; of peas with ham and mushrooms…
Do not forget to dress them with ingredients that withstand heat, such as spices, vinegar or lemon juice, they will be delicious!
To do this, bring your own cooler with ice sheets and the healthy options you choose, properly packaged.
Your cold water bottle (at least 1.5 liters) is a must to ensure good hydration, because with high temperatures we lose more liquid and electrolytes than usual, and we must prevent dehydration and its negative consequences for health.
Don't compare your skin, hair, or nutritional needs to those of a friend or family member. Each organism requires care that can differ on many occasions. If you have doubts, always consult with the indicated specialist.
Strengthen your skin and hair with Collagen with Magnesium: When there is greater exposure to aggressive external agents (radiation, heat) – as happens in summer – our skin and hair can weaken, becoming irritated, deteriorate or break easily. Ana Maria Lajusticia's Collagen with Magnesium helps maintain and regenerate body tissues, improving their condition and resistance.
For this, it is also essential to regularly use sunscreen with a minimum protection factor of 30, as well as hair protectors, hats and sunglasses. Remember that the health authorities recommend exposing yourself to the sun avoiding peak hours, which are between 12 noon and 4 p.m.
When we get home after our summer day, we should take a good shower and hydrate our skin properly, with a quality aftersun.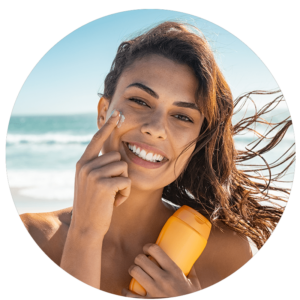 It is also essential that dinner that day is rich in hydrating foods: fruits and vegetables. Who has not eaten melon with ham or a good bowl of fruit salad with walnuts and yogurt after a day at the beach? Delicious!
And if it is difficult for you to hydrate sufficiently and you feel fluid retention, try taking 1 Algae tablet with a pleasant lemon aroma every morning, which will also help you speed up your metabolism and combat cellulite.
Now yes, you are ready to enjoy the summer to the fullest!!
---
Share this post
---
---
---
0 comment